Health Market Navigator outputs
---
By mapping the service levels for specific health care specialties, we can analyze numerous data elements to help you in the development of your strategic objectives and decisions
Demographics analysis
Demographics are particularly important to companies that are looking to enter into new markets. Companies typically understand their own markets fairly well but may not have a way to understand the dynamics of new markets.
Companies are interested in two primary facts: what is the age cohort breakdown of the current population, and how are those age cohorts going to change? This is one of the primary building blocks that our companies use for service line rationalization and new location planning.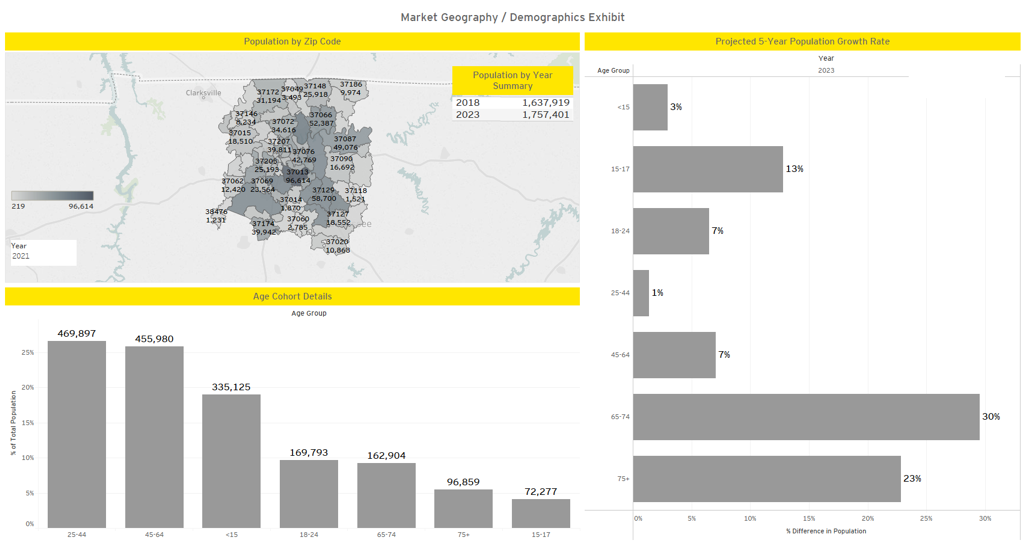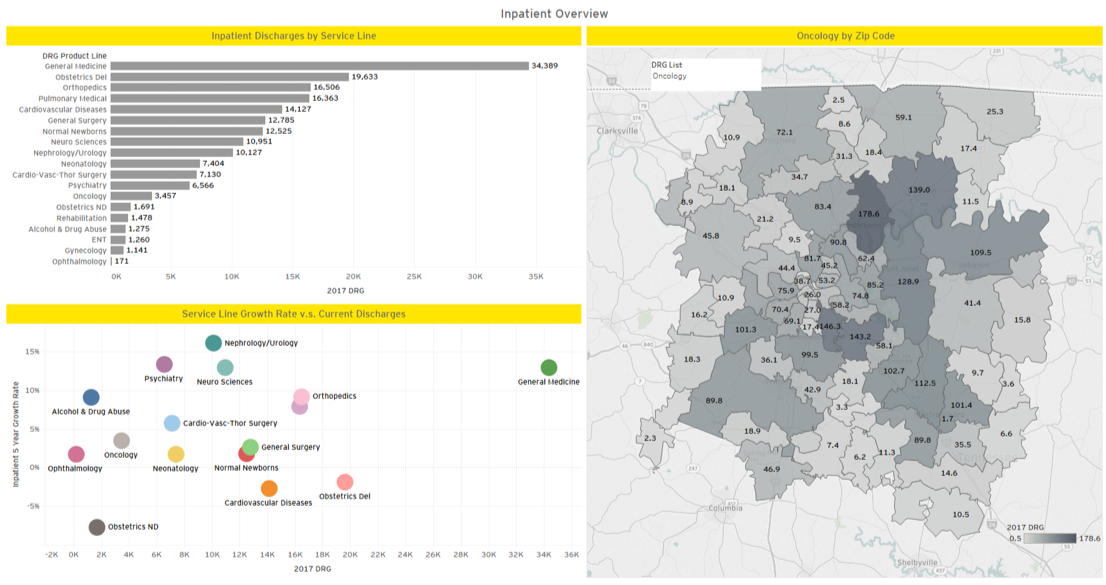 Inpatient demand analysis
Companies have found the inpatient demand analysis useful in service line rationalization and analysis of new markets.
Companies have also found it valuable to analyze where their location draws inpatient volume from, compared to the darker areas on the map. Companies then use that information to plan where to partner with other providers and facilities to take advantage of lost volume opportunities.
Competitive Scorecard
EY Marketing will need to add in labels for the competitors
Competitive Scorecard ranks hospitals within a market on financial efficiency and operational efficiency. The functionality also allows EY clients to weight different metrics within those two categories based on what the client feels is more important.
Companies have used this metric when evaluating assets for purchase within their own market or a new market, and companies have also used this functionality to self-assess for process improvement initiatives.